Product Description
Pipe Roll Forming Machine
ZGM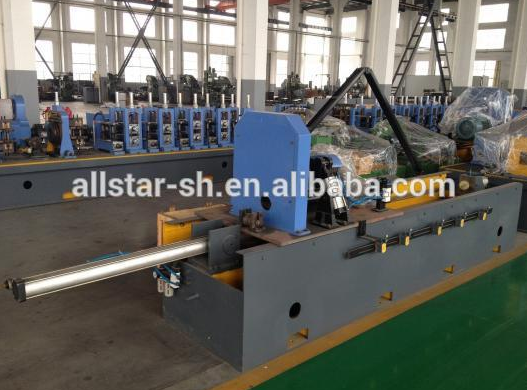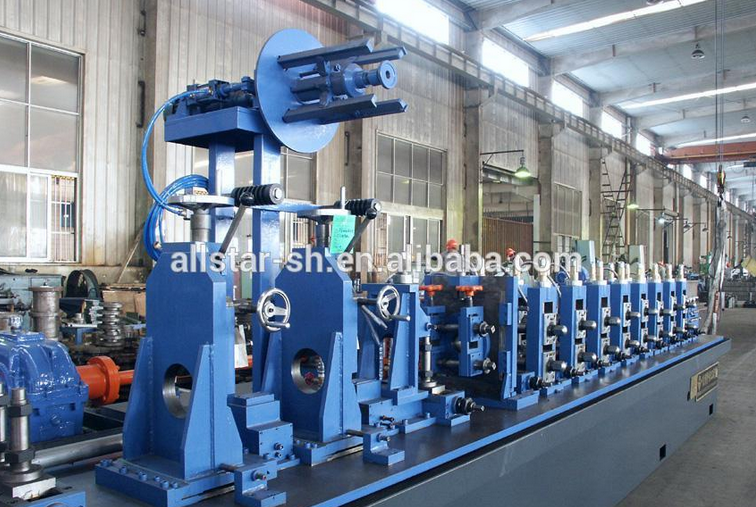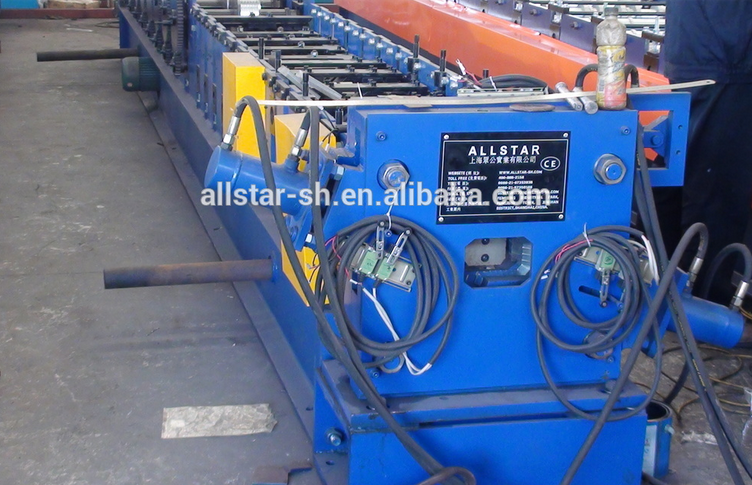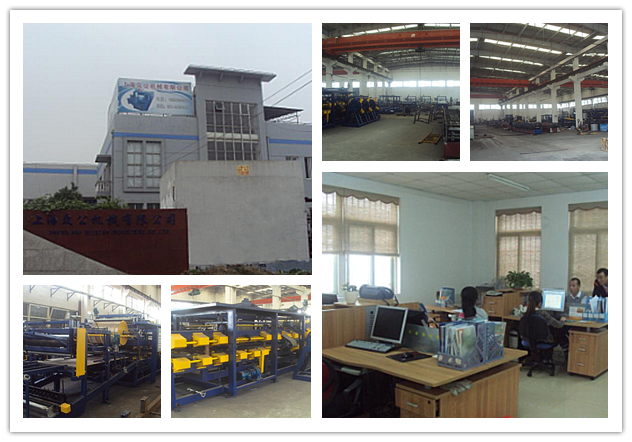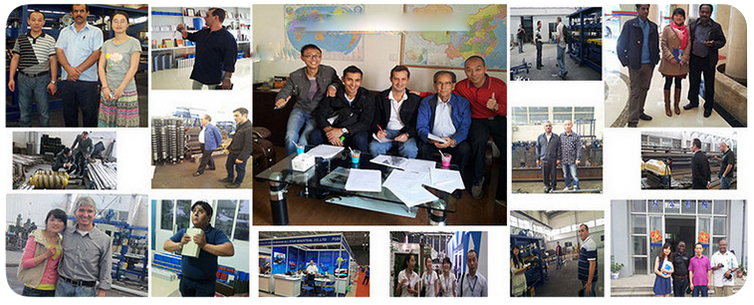 Summary: This equipment is specially used for producing diameter Φ15-25mm, thickness 0.7-2.0mm tube mill line. The composition of equipment is from uncoiler to fixed length cutting saw. Rolling speed can be adjusted correspondingly within suitable range of pipe diameter and wall thickness.           Product (steel pipe) process flow:        Raw material (steel coil) → uncoiling → shearing and end welding → material accumulating → non-power leveling →mill-forming → high-frequency welding → removing burrs outside of weld seam → cooling → sizing → roughly straightening → fixed length cutting → finished pipe→run-out table           1.1 Milling speed: 0-80m/min       1.2  Whole line length: about 40M       1.3  Whole line weight: about 40T       1.4  High-frequency equipment power: 200 KW(solid state)       1.5  Advised user's necessary accessories (only for reference):       (1) Mechanical equipment site:42M × 5M (length × width)       (2) Electrical equipment site: 6M × 4M (length × width)       (3) Machine unit foundation base (See supplier's base drawing)       (4) Two sets of 10-ton overhead crane       (5) Power supply:       a.Equipment motor: 350KW         b.High-frequency electric: 200 KW(solid state)       (6) Saw blades(disk) for tracking saw, specification as per instruction book and quantity as per customer need.       (7) Magnetic bar(impeder core) for welding pipe, purchase as per pipe making size.       (8) Each set of Φ3, 6m high-pressure pumps for high-frequency electric and pipe-welding machine cooling.       (9) Each set of cooling water pool for high-frequency electric and pipe-welding machine, each volume 35m3 with water pipe, water pressure meter and valve. (Decide size and quantity when installation on site, purchase from market)       (10) Machine unit electric circuit. Before assembling, circuit must reach the electric cabinet of high-frequency room. Electric connection for high-frequency room to overall control table and button station. (Decide size and quantity when installation on site, purchase from market)       (11) High-frequency room for machine unit. Adopting ground or attic according to customer's layout.       (12) One set of air compressor. (Purchase from market)       (13) Lifting equipment and tooling for installing machine, maximum weight of one part is 12 tons.       Main equipments       (1) Uncoiler                                               (2) Flatten and leveling machine          (3) Shearing and butt-welding machine                                                          (4) Roll forming machine         (5) Horizontal-type accumulator        (6) Computer-controlled tracking cutting saw                     (7) Run-out table                                       (8) Solid state 200 kw high frequency welder       Introduction of main components   1 Uncoiler:   Structure type: Double-head hydraulic-pressure expanding tight, which insure steel coil feeding alternatively and make steel strip go into accumulator freely.   Applicable range:    Thickness: 0.7-2.0mm     Steel coil O.D.: Φ1200mm    Steel coil I.D.: Φ500mm    Steel coil weight: Max.2.5 ton   2 Flatten and leveling machine:     Usage:flatten and non-power leveling,in order to shearing and butt-welding.   3 Shearing and butt-welding machine, which insure two coiled steel strips shearing tidily and then welding together and leveling weld seam.   4 Cage-type accumulator:   Usage: The steel strips stored in it shall be enough to ensure main machine to run continuously while welding two coiled strips.   (1)Structure: Cage-type accumulator with automatic feeding and delivery system.   (2)Adjusting method: Manual spiral adjusting.   (3)Feeding speed:30-50m/min   (4)Motor power:4kw   (5)Accumulating volume: 150-300m.   5 Forming, welding and sizing unit:   (1) Feeding & leveling device:   a. Type: 7 rolls are passively leveled for leveling strip steel to make steel strips go into forming device. b. Guiding roll: One pair   (2) Forming device:   Mainly roughly mill-forming steel strip and controlling weld seam.   A. Horizontal roll stand:   (a)Quantity: 7   (b)Structure: Adopt gantry type whole frame, change rollers from side   (c)Diameter of horizontal roll's shaft:60mm, material: 40 Cr       B. Vertical roll stand:   (a)Quantity: 8(Vertical roll group)   (b)Type: integral sliding block, screw adjust, nut is copper   (c)Diameter of vertical roll's shaft: 40mm, material: 40 Cr   C.Drive gearbox branch:   (a)Quantity: 7   (b)Structure: Spiral bevel gear, cylindrical gear   (c)Material: casing: HT250, gear: 20CrMnTi and 40Cr, input and output shaft: 40Cr   (d)Drive transmission: 14 sets of Jeep Auto 4A-5A universal transmission shaft   D. Two sets of bed for installation   (3) Guiding, extruding and welding, scraping device:   a. One set of guide roll stand for controlling direction of weld seam to make pipe seam flatly and straightly go into extruding rolls. b. One set of extruding roll stand for controlling weld seam to realize successful welding. c. Two sets of scraper frame for scraping outside weld seam d. One set of bed for installation   (4) One set of cooling water tank.   (5) Sizing device:    a. Mainly fine shaping pipe after welding and controlling size accuracy. Each 6 sets of horizontal roll stand, vertical roll stand and drive gearbox branch, 12 sets of universal shaft (structure same as forming device)   b. Roughly straightening machine:   (1) Usage: It is mainly used for straightening of finished pipe roughly online.   (2) Type: Turk's head type  4 rolls single side             two sets   (3) Two sets of installation bed.   (6)Main driving system: The main unit is connected with main reduce by major motor and transmits power to gearbox branches, then gearbox branches drive upper and down shafts on horizontal roll frame.   a. Major motor: Z4 series, DC 110KW                 1 sets b. Main reducer: ZLY series (outside four shaft-ends)     1 sets   2.5 Computer-controlled tracking cutting saw:   (1) Cutting method: Computer-controlled tracking and automatic cutting (2) Cutting thickness: 0.7-2.0mm (3) Cutting O.D.: 16-51mm   (4) Cutting length: as you require   (5) Cutting tolerance: ±2mm   (6)Cutting motor: 33.5KW, second-class AC motor   6 Finished pipe passing conveyor: (Run-out table)   Welded frame structure equipped with sizing signal system    7 High-frequency electric:350KW,    Applicable power supply 380V/ 50HZ Quality: Quality Shanghai Allstar Round/square pipe
roll forming machine
ZGM Excellent brand,global sharing.   Certification: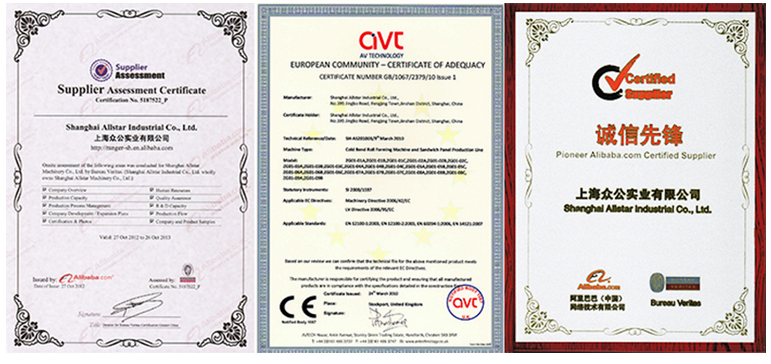 Service: Shanghai Allstar Industrial Co.,Ltd.We are manufacturer,can provide you quality
Roll Forming Machine
and production line,competitive price,advanced technology.If you want to know more,just contact me,thanks.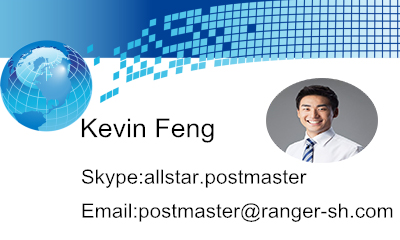 Contact us if you need more details on Round Pipe Roll Forming Machine. We are ready to answer your questions on packaging, logistics, certification or any
Other
aspects about Square Pipe Roll Forming Machine、Pipe Roll Forming Machine. If these products fail to match your need, please contact us and we would like to provide relevant information.
Product Categories : Accessory machine > Other